Audisol Cleansing Spray 50mL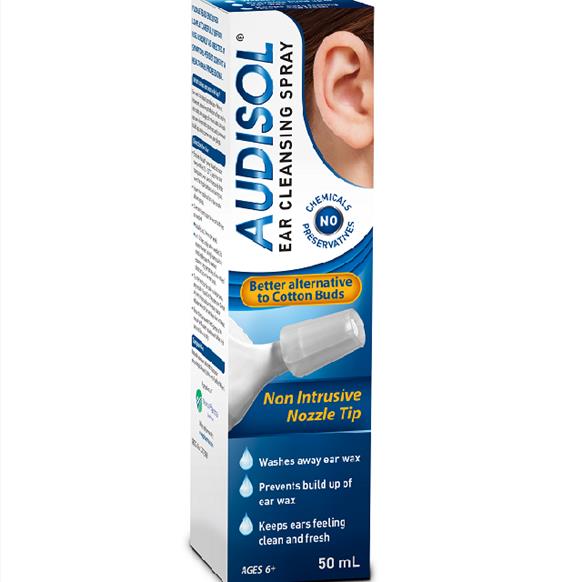 Audisol Cleansing Spray 50mL
Product Description
A saline solution used to flush out the ear canal.
Gently free ears from wax:
Specially designed packaging to deliver a gentle and constant spray through its safety nozzle.
Natural, non-medicated relief:
Gentle, effective, non-medicated spray to clean wax build up.
Suitable for children 6 years:
Developed to help you safely rinse away unwanted wax from the ear as a safe and hygienic alternative to cotton buds.
Always read the label and instructions for use leaflet. Follow the directions for use.If symptoms persist, worsen or change unexpectedly talk to your healthcare professional.
Login to view prices & purchase