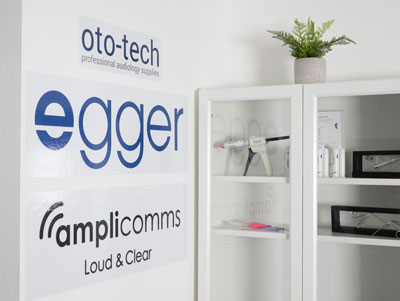 Launched in 2004, oto-tech has become an invaluable resource for Audiologists across the UK including the NHS and Private sector. Just about any product you would require to carry out your business on a day to day basis is available.
oto-tech has well over 1500 product to choose from: hygiene and safety products, impression materials, batteries, amplified phones, assistive devices through to video otoscopes.
oto-tech are the sole distributors in the UK for Egger a leading Worldwide manufacturer and distributor of high quality audiology solutions which spans from impression materials and care products to a complete laboratory fit out for earmould labs.
Orders Placed by 14:00 shipped same day.
Orders Exceeding £75.00 include free delivery.